Call it MINE with  Auto Financing from Tuttle-Click's Tustin Chrysler Jeep Dodge

So you've decided on a new Chrysler, Dodge, Jeep, RAM or used car from Tuttle-Click's Tustin Chrysler Jeep Dodge. Now, it's time to make it your own. To help, our certified car loan and Chrysler, Dodge, Jeep and RAM lease specialists are willing to crunch the numbers and renegotiate as many times as it takes to get you the auto financing terms and conditions you deserve. You. Not your neighbor. Not your business partner. You.
Our personalized approach helps to ensure you get terms that are flexible, tailored and workable. Additionally, we're committed to using straightforward language and engaging in transparent conversations, which any of our previous patrons will tell you makes the financing process a lot easier to swallow.
If you're ready to apply for a car loan or lease from Tuttle-Click's Tustin Chrysler Jeep Dodge, contact our Finance Center online or by phone.  Alternatively, you can always drop by 40 Auto Center Drive Tustin, California during our regular business hours. To get a head start, you can begin the application process using our e-form.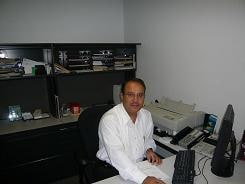 Welcome to Tuttle-Click's Tustin's Finance Department, your auto loan and car lease resource. We're eager to provide financing for your new car, or we can assist in used car financing.
All types of credit, from good to bad, can qualify for an auto loan. No credit, no problem! We will work with you to secure a no credit car loan if your situation demands it. Tuttle-Click's Tustin has strong relationships and is committed to finding you the perfect car loan company to suit your car finance needs.
Low interest car loans are available for customers with existing loans. We can help you refinance your car loan or adjust the term of the contract. You're just a step away from approved car financing! Please contact our Finance Mangers David Rahimi or Dominic Maksoud at 714-215-9243.